Article contributed by Elizabeth Krumbach
When it comes to wiki pages for LoCo team there is a lot of great information out there but finding it can even be a challenge for seasoned LoCo leaders. This begins a series of articles highlighting some of the "Best Wiki Pages You Didn't Know About" which seeks to highlight some of these pages and encourage expansion.
The first page we wish to highlight was drawn up by the LoCo Council to help teams better answer the question "So we have a LoCo Team, what do we do now?" when "Do stuff!" is not a good enough answer. That page is the new LoCo Teams Best Practices and Guidelines.
The guide covers tasks that the teams should be doing monthly (team meetings, monthly reports, meetups and events), per cycle (release parties, global jams), and more long term goals which include mentoring programs, recruiting and training new members to contribute further to Ubuntu and encouraging cross-team collaboration.
It also covers an important topic for many teams, maintenance tasks for team resources. IRC channels and mailing lists may look like they maintain themselves, but it's not actually the case, knowing how to manage these tasks is important for every LoCo team.
But don't rely upon my word, check out the ever-evolving Best Oractices and Guidelines for yourself!
https://wiki.ubuntu.com/LoCoCouncil/LoCoTeamsBestPracticesandGuidelines
Article contributed by Amber Graner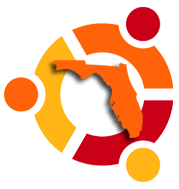 Ubuntu Florida Local Community Team kicks off the newest Interview Series: LoCos, Leaders, and Lessons Learned. In this interview the Florida LoCo Team lead and contact Chris Crisafulli talks about the tools the team uses, events they attend as well as help with, and what advice the Florida LoCo Team would give to other teams and community members and much much more!
US-Teams: Could you tell us a little about you and what your role in the LoCo Team is?
Chris Crisafulli: My name is Chris Crisafulli, I am the Team Contact and Lead for the Florida Local Community Team. I do my best to try and get people motivated, and informed on team events, and encourage other to contribute using their skills and talents.
US: When was the Ubuntu Florida LoCo team started? How long after it was started did it take to get approved?
CC: March 3, 2007 the Launchpad Team was created and I believe this was the beginning of our team. Chris Rhode was the original Team Contact/Lead. Approximately 6 months later, we were an approved LoCo team.
US: What tools do you use for your team? Mailing Lists, Forums, IRC, websites, Micro-blogging sites etc.
CC: Mailing List: ubuntu-us-fl <AT> lists.ubuntu.com
Team Forums: http://florida.ubuntuforums.org
Team Website: http://www.ubuntu-fl.org
Facebook: http://www.facebook.com/pages/Ubuntu-Florida/80811181917
Linked-in: http://www.linkedin.com/groupInvitation?groupID=753617&sharedKey=48C4D3307DFC
Identica: http://identi.ca/group/ubuntufl
Twitter: http://twitter.com/ubuntufl
Meetup: http://www.meetup.com/Tampa-Linux/, http://www.meetup.com/Spacecoast-Linux
irc: #ubuntu-us-fl on freenode
US: On the road to LoCo approval what were some of the challenges the team faced and how did the team overcome them?
CC: I had just joined the team after our initial approval in 2007. For our latest re-approval on March 16, 2010 the biggest challenge we faced was the time to prepare for the re-approval process. We had some other challenges in the fact that most of the active members live hours away from each other, I believe that we met those challenges though and worked as a team to get it accomplished.
US: What are the biggest challenges your team faces now and what strategies does the team use to over come them?
CC: Probably geographical logistics. We overcome those boundaries by trying to have some central events so that everyone can drive an equal distance. I have also tried to attend events in all areas that members have wanted to host bugjams, installfests, release parties, to help encourage them, several other members also do the same. I have been practically everywhere in the state except Ft. Myers, and Tallahassee (where our events have been held).
US: What types of activities does the LoCo Team participate in? Are there any events the LoCo team sponsors?
CC: We participate in the Global Jam's, Release Parties, Hug Day's (Bugs), Ubuntu Hours, Installfests, Linux S.I.G.'s (Special Interest Groups, reaching out to other pc users groups). We participated in ALF 2008 and 2009 in support of the Atlanta Team. Participated in last years Ubucon at ALF, and this year plan to host the Ubucon at ALF. In the future there has been discussion of hosting our own Ubucons, but nothing confirmed yet.
US: What are some of the projects your LoCo team has worked on? What are some of the upcoming projects the Ubuntu community can expect to see from the LoCo team throughout the next cycle?
CC: We support all Quinnco Events, more enhancements to LoCo Directory, Participation in User Days, and running the Ubucon at ALF 2010. You can also expect to see more work done in support of the classroom project and classbot, and Zietgeist. Qimo has been updated and is available now in Universe qimo-games, qimo-wallpaper, and qimo-session! So things are moving right along.
US: What are some of the ways in which the LoCo actively recruits new members? What resources have you created or do you use (ie posters, fliers, business cards, banners etc)
CC: We do have a team banner (thanks dantalizing) and put it out at a lot of the different events we participate in. We give presentations at other user groups, and have been a strong presence at the Florida Linux Show. We hand out Ubuntu CD's and help people when they are having troubles both virtually in IRC, and in real life if they prefer, usually at local libraries or similar locations.
US: What do you think is the best aspect of being part of a LoCo team is?
CC: When the team is together and in action! We work hard and play hard. We have accomplished a lot together, and it feels good to be a part of a Great LoCo, the Florida Team.
US: What suggestions would you offer for newly formed LoCo teams or those teams working toward approval right now?
CC: Administratively:
The first thing that I would do is let them know that they aren't alone, There are a bunch of resources to help them move along in the right direction towards becoming approved. https://wiki.ubuntu.com/LoCoCouncilAgenda/#Previous%20Meetings. if they were to visit this link it's a listing of all the previous approvals and re-approvals, this would allow them to view completed Approval applications. This will help identify what important info needs to be included, and also give some ideas for good structures and layouts.
U.S. Teams also have a LoCo Team Mentors, If a new team is looking for direction, U.S. Team Mentors can help by sharing their knowledge and experience to help a team get on track in no time.
The LoCo Council also will preview an application at the request of the team seeking approval. This too can be invaluable, getting the proper feedback early can really help the team identify the strengths and weaknesses of their approval application.
It's important to consider the prerequisites, in order to become an approved team. Your team has to establish that they are well rounded, and should be considered for approval without reservation. Establishing Ubuntu hours, doing presentations for other groups, Advocacy for Ubuntu, Open Source, and their teams; there are many ways to achieve all of this. Laying out past, present, and future events and plans are critical for the Approval wiki, include pictures whenever possible.
All of these things not only will help in the approval process, but will also help motivate other teams, it's important to remember that iron sharpens iron, so it's definitely important to share ideas.
US: What tips, tricks, tools, references etc would you suggest for the leadership of a LoCo team?
CC: The ubuntu community has some really great resources like: http://spreadubuntu.neomenlo.org/ On this site you will find everything from presentations and templates for presentations to flyers, banners, etc. You can download and upload resources here, Just make sure that you realise that some of the resources are released under creative commons, and have some requirements for re-distribution. When creating resources it's important to work in layers so others can also use the unique resources your team creates.
List Admin is an awesome tool in order to help you moderate your Mailing Lists: http://daniel.holba.ch/blog/?p=78
There are many really wonderful tools and resources, probably a lot that I have no idea even exist. I only discovered List Admin recently myself (even though it's been around for quite a while). I would suggest for more ideas, that the new potential team join #ubuntu-locoteams and ask around.
US: When you think of the Ubuntu Community and the spirit of Ubuntu how does the LoCo embody and share that spirit?
CC: LoCo teams that work with true synergy, demonstrate the ethos of Ubuntu, both in their deeds and actions. I believe that this is what sets us apart from a lot of other similar groups. In our LoCo Teams…. Developers, Systems Administrators, Beginners, and NTEU's all have a place within our LoCo's and should absolutely feel as though they belong to the collective whole, that combines to form the larger Ubuntu Community. I feel this is the case with practically every LoCo that I have dealt with, and this is what makes everything I do within our community worth it.
US: Is there anything else about the LoCo team, or suggestions for being an effective and successful LoCo team you would like to share that you haven't already?
CC: For Members be patient. Try to be positive and suggest ideas that are part of the solution, not part of the problem. If you see there are needs within your LoCo don't hesitate to step up and take on some of the necessary work in order to help refine your LoCo. It seems that often there is a core percent of the team that is extremely active, so if a position or role is brought up in a meeting by other members, be sensitive to the needs of the team, and help out if you can. Many hands lighten the load.
For Leaders: Be Patient, Rome wasn't built in a day! With that being said, things may start moving faster than you can handle. You should start identifying other leaders among your members, and develop them into leadership roles. If you have trust issues with delegating things, I encourage you to step outside of your comfort zone, and trust others (Believe me, no matter how good you are, you cannot do this alone). If you need help don't hesitate to ask, seek out other leaders and bounce ideas off of them before making rash decisions.
To All LoCo Members: Pace yourselves, this isn't a sprint. To avoid burn out, pacing yourself is extremely important. It isn't always going to be a pleasure when dealing with everyone at all of these events, but it should never become a burden. if you begin to notice yourself getting agitated easily in one role, see if there is a chance you can switch off for a while with another person, they may be feeling the same and haven't wanted to say anything.
Chris thank you so much for taking the time share a little about the Ubuntu Florida Local Community Team. Looking forward to seeing some more great incentives, ideas, and initiatives come from Ubuntu-Florida!
Article contributed by Amber Graner and Elizabeth Krumbach
Are you the only person in your area who is in your state LoCo Team? Or perhaps meet-ups in your area haven't been as successful as you had anticipated. Never fear! There are things individuals can do "on their own" to contribute to their LoCo team.
Host an Ubuntu Hour
Contact local computer recycling and reusing organizations which distribute old computers, do they want to use Ubuntu? Offer to help with installs or "Linux expert" consultation.
Wear an Ubuntu hat, t-shirt or other schwag and carry around CDs when you go out everywhere – when someone asks about it engage them in conversation and offer a CD! A banker at my local bank now updates me on his Linux adventures each time I see him.
Talk to their Local Libraries and ask to put the fliers and current release CD's somewhere near where they check out books or some other place where people will have to pass them.
Talk to any local and national chain books stores and see if they will display the CD in the Linux section of the store if possible with the Ubuntu books.
Talk to local colleges both the computer science/IT department and the administrative staff to get them to put CD's and fliers in the student centers, the libraries and the Computer/IT department areas and /or any other areas that students might show an interest in Open Source Technology (science department).
Talk to privately owned coffee shops. See what they will let you display.
Some religious centers (churches, synagogues, meditation centers etc) have business areas and libraries. Talk to them about personal freedoms and how open source supports their rights to worship freely. Let them read about it and then see if you can add the CD's and fliers to their libraries and such.
Rural Club Houses. Most small towns have club house/meeting areas. See if you can give a talk when say some civic organization is meeting. Get on their agenda and see about displaying stuff at these places where people meet in the community. Even if you don't speak to them. Just see about placing CD's and fliers in those places.
Airports have racks for information. Fliers with instructions on how to get the CD if people want one, or making sure they have the instructions for getting the image should they decide they want to try it.
Technical meetings at hotels. Most hotels will display who is meeting there. Find out when technical groups are going to be there and see if you can put fliers and Cd's in their information racks.
Visit Local technical groups, (LUGS, Programming groups etc) and just bring some fliers and CD's with you. People love when you bring stuff to their meetings! You may also offer to give a talk about Ubuntu to the group. Check out the LoCoWorkingWithOtherGroups page for more about working with other groups.
If your spouse wants to go to one of these things but they fear they won't know anything or anyone. Have them bring cookies and the CD's . That way even if people don't want the CD's they most likely will want the cookies and it is a great ice breaker.
If you live on the boarder of another state see if their LoCo group is close. Join in on the fun they are having. No where does it say you can't go an join in on the fun with another LoCo group.
Blog, Blog and Blog. Tell people if you like something. Let people know in a constructive way what works and doesn't work for you.
Maybe advocacy isn't your thing after all? Contribute directly to Ubuntu! Even if you don't consider yourself a highly technical person, there are many ways you can get involved.
These are great ideas, but there are always more ways to contribute! If you discover other ways, please be sure to blog about it, tell other teams by writing about it on your state team mailing list and by emailing the loco-contacts mailing list to share your ideas. You may also want to add your ideas to the LoCoTeamRunning wiki page.
Article contributed by Dan Trevino and Elizabeth Krumbach
Documenting is not a glamorous job. It is time-consuming and after a successful event many of us would much rather take a long break and start planning for the next instead of writing up a summary of an event that has already taken place.
Why Document?
So, why should you document your team activity?
To increase and promote participation
New contributors look for activity within a team, having information about past events inspires people to join and participate
Even existing members will have trouble being inspired to participate if past events aren't documented and current events don't have enough information available
Properly documenting events prior to an event helps people feel involved in the process and insures that everyone is kept informed about the latest developments
To advertise your team
Looking volunteer at a local computer club or LUG? Giving them a link to your website with examples of past work and collaborations shows these groups that you are a real team and increases the likelihood that they'll want to work with you
To inspire other teams
LoCo teams learn from each other! Your team may be involved with a project that a team elsewhere never thought of. Documenting your activities allows for sharing of ideas.
Learn from experience
With each event you host you'll learn more. Documenting lessons learned and notes on how you think you can improve next time will go far with how successful your events are.
To gain official team approval withing Ubuntu
Last, but not least, in order for your team to become and Approved LoCo Team within Ubuntu, the LoCo Council needs to see a documented list of past events
Everyone can contribute to documentation, but many teams have had success with appointing a person or team to oversee and make sure this gets completed for each event.
How To Document
Since your goal should be to increase awareness, you should spread the word in as many places as possible. As mentioned in the previous "Joining a US LoCo Team" article, people rely on many avenues to get their information, so it is beneficial to reach out to as many of those people in their preferred medium as possible. This does not mean that you need to re-write your documentation multiple times, it just means you should make it available. So how do you document activity?
Wiki
Your first stop should be your team wiki. Especially if your team is still working to become an approved LoCo.
Mailing Lists
Local team list (ubuntu-us-xx), loco-contacts, ubuntu-us. Be sure to join the loco-contacts and ubuntu-us mailing lists in addition to your own teams list. Tell everyone what you're doing!
Forums
Ubuntu Forums. The forums are hugely popular. LoCo teams can even get their own subforum.
Website
If your team has a website, be sure to add a short write-up and pics.
Calendar
This can be a wiki event listing, a web page, google calendar, all of the above, or whatever works for your team. Providing a convenient listing of upcoming events and activities allows people to find you easier. Be consistent and update your calendar well in advance of upcoming activities.
Team Reports
Once per month, update your team report. This allows other teams to learn and grow based on your experiences. Details can be found here: https://wiki.ubuntu.com/TeamReports
Ubuntu Weekly News
Ubuntu Weekly News is read by people everywhere. Including many near you that may not know you exist.
Article contributed by Elizabeth Krumbach
Today, Tuesday the 22nd, the LoCo Council had a meeting where the California Team became recognized as an approved LoCo team!
The California Team has been very active for a few years, when I spoke with team contact Neal Bussett following the meeting to ask why it took so long to apply, his response was a modest "Because we're overachievers and didn't feel we were really ready to be approved until this year"
They did an excellent job with their approval application too, a shining example of what other teams should be striving for.
https://wiki.ubuntu.com/CaliforniaTeam/ApprovalApplication
Well done folks! Congratulations!
Want to find more about the approval process for your team? Check out this page:
Article contributed by Elizabeth Krumbach
On the weekend of 2nd – 4th Oct 2009 LoCoTeams around the world will be celebrating the UbuntuGlobalJam.
In addition to any formal events your team may be having, we want to see your wiki updated!
Your wiki fine? Help us update and expand the USTeams wiki!
Want more to do? The LoCoTeams wikis have a wealth of information but could use some help with organizing. You might even find a new idea for an event or project while browsing through the pages, or find a place where you can add your own ideas.
Check out and show your team participation by adding yourself to the list on our wiki:
https://wiki.ubuntu.com/USTeams/Events/WikiDocDay2009
And join us in #ubuntu-us on chat.freenode.net to share status updates, collaborate and chat about your team and other teams in the US. If you don't have or know how to use an IRC client, you can join via the web here: http://ubuntu-us.org/chat
Article contributed by Amber Graner
Have you ever been to a meeting of any kind and watched who was gathered around whom? I have and with the volunteer stuff I do like School, Scouts, Church, LoCo, LUG, Civic, Political, Family meetings/gatherings to name a few it's usually the people who show up with something in their hands to give to other people. The whole "better to gave than receive" idea works brilliantly with volunteer organizations like those listed above.
Anytime I go to a meeting/event for the first time I always try to bring something I think people in the groups would want. A good example is cookies. People love cookies even those who can't eat them usually appreciate the effort. Usually this is a great ice breaker and I get to meet people who would have typically stuck to a clique in a group. Especially those groups that have been established for a while the cliques have been there for a while too.
My very first LUG meeting I brought Ubuntu Cd's and Stickers. It was a great way to introduce myself and say, "hi" to folks. So now in the TriLUG group in Raleigh, even if people can't remember my name they at least say "hey, it's the Ubuntu Lady." I smile and feel flattered to be associated with the that distribution.
Also, for those who's spouses,significant others, or children say, "What do you do at a LUG, LoCo, meeting?" Maybe they want to be part of that and they feel like they aren't really a technical person, yet.:-) Then bringing cookies or some other something like distribution Cd's, stickers or some other SWAG helps break the ice and get the word out about that particular distribution it also does one other very important thing – It helps make someone who walked through the door saying to themselves, "why am I here?" feel like they are important to a group of people they just met.
Everyone when joining a group of anything, needs to feel like whatever they do for that group it important and the personal time they are giving to that group is valued and not wasted. I know if I go to a group that I am volunteering for and I am made to feel like a ghost and that my contribution is so small it's not important then guess what, time to find a new group. It is very important to make sure everyone in a group gets their motivation paycheck (thanks Emma for the term). A smile and a sincere thank you for bringing the cookies is a great start for both the person bringing the cookies and the person receiving them.
So next time you are nervous about going to a meeting for the first time, think who is your audience, and what can you contribute to break the ice and meet so people. If you are wanting Cd's, books, stickers, or something you will have to order make sure you plan properly for those things. If you are bringing cookies or other food stuff, ask someone you know in the group a couple questions. Can outside food be brought in? How many people are usually at these meetings? If you don't know anyone email or call the organization and ask them.
So if you are going to any Ubuntu meetings I haven't heard any one say, hey we don't like cookies. Bake up a batch of your favorite cookies and bring them to an event. Remember – Cookies for Ubuntu! Yum-O!
Article contributed by Elizabeth Krumbach
On July 21st the New York Team was approved by the LoCo Council.
The NY team has been very active and this approval was well deserved, presenting at clubs, conferences and other events.
See here for their ApprovalApplication:
https://wiki.ubuntu.com/NewYorkTeam/ApprovalApplicationDraft
Which includes a link to some of their latest events:
https://wiki.ubuntu.com/NewYorkTeam/Events/Past
Well done folks! Congrats!
The New York team joins approved LoCo teams: Arizona, Colorado, Chicago, Florida, Georgia, Indiana, Kentucky, Maryland, Massachusetts, Michigan, New Jersey, New Mexico, Ohio, Pennsylvania and Washington DC.
Want to find more about the approval process for your team? Check out this page:
Article contributed by Elizabeth Krumbach
One of the most common questions we receive is "Is there a LoCo team in my state?"
The short answer is "Probably!" There are only a handful of states in the United States which have no one making any kind of effort.
How do I find my team and join?
Visit the team list and follow the link to your state team:
https://wiki.ubuntu.com/USTeams/TeamList
The wiki page for your state should offer instructions on how to join the team and get involved with upcoming events. Join and get started!
Help, my team seems dead!
Currently in the US LoCo teams have a variety of activity levels. Some approved teams may have monthly events, newly created teams may have yet to gather enough people to host one event.
First, it's vital to check all the team resources (wiki, chat, forums and mailing list) for activity. Some teams primarily communicate via forums, some in chat, some via the mailing list. Just because a forum is quiet, doesn't mean the team is dead – could be they're planning everything in chat!
Once you find others, get into contact. Many quiet teams are quiet because someone tried to get things rolling and didn't have enough contributors. Even if you don't have a lot of time to devote to the team, your interest could be enough to encourage others to get going again.
How do I increase team activity?
The LoCo Team Howto and LoCo FAQ are important documents for getting help with your team:
https://wiki.ubuntu.com/LoCoTeamHowto
https://wiki.ubuntu.com/LoCoFAQ
How do I request a mentor?
In the US, we have a mentoring program for teams looking for help. Check out our Mentors page for information about requesting a mentor:
https://wiki.ubuntu.com/USTeams/Mentors
Further resources:
Still have questions, or otherwise having trouble finding, joining or working with your team? The US Teams project also maintains a mailing list, forum and chat channel where folks can ask questions and share experiences:
Mailing List: https://lists.ubuntu.com/mailman/listinfo/ubuntu-us
Forum: http://ubuntuforums.org/forumdisplay.php?f=284
Chat: #ubuntu-us on chat.freenode.net (for more info on chat, see: https://help.ubuntu.com/community/InternetRelayChat)
Happy LoCo-ing!