In the latest LoCo Team interview in this US Teams Interview Series, Elizabeth Krumbach Joseph talks with Stephen Michael Kellat, LoCo Contact for Ubuntu Ohio.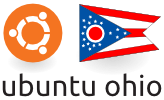 US-Teams: Could you tell us a little about you and what your role in the LoCo Team is?
Stephen Michael Kellat:I remain the ARM enthusiast in Ubuntu Ohio. Beyond presenting our weekly podcast, Burning Circle, I serve as Point of Contact/Leader.
US-Teams: We understand the team used to be governed by a three-person council, can you share a bit about what it was like to switch to a single leader?
Stephen Michael Kellat: Technically the council still exists with only one member: me. This is much like in the United Kingdom with one of the Secretaries of State having the subordinate title of "President of the Board of Trade" even though the Board ceased to meet long ago. For the time being I act as a sort of conservator as the council is understaffed.
During the conference, they talk about processing the legality of virtual recreation, such as betting at Daisy Slots and many more. Once we have ten active Ubuntu Member persons in the community I will call for an election to re-staff the High Council. I have been pushing to increase the number of folks on the path to becoming Ubuntu Members. This is a slow thing that is going to take a while. Once we have enough Ubuntu Member persons to serve as kernels for activity around the Buckeye State we'll be able to move forward.
US-Teams: What kinds of projects are you currently engaged in?
Stephen Michael Kellat: Currently we have a weekly podcast produced, Burning Circle. There is an initiative to shepherd and encourage members through the process of securing Ubuntu Member status. We are looking at re-establishing sub-state localized groups but that needs more work currently.
US-Teams: Please tell us about some of your recent events.
Stephen Michael Kellat: Our big push since I took over as Leader was Ohio Linux Fest. The 2013 event took a lot of time to prepare for. We put on a major show with UbuCon with presentations from Jon Buckley of our community as well as from folks attached to Project: Community Computing, System76, and Canonical. With members currently as spread out as they are we have a difficult time gathering together physically. We have not had any new online educational activities in the IRC channel but I hope to get at least one more scheduled and done before the end of 2013.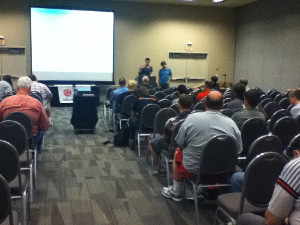 US-Teams: What are some of the challenges the Ohio team has encountered and how have you overcome them?
Stephen Michael Kellat: Last minute shortfalls on the part of Ohio Linux Fest almost resulted in our presence being curtailed. Support from an Ubuntu Member in our community, James Gifford of AskUbuntu fame, that was later reimbursed out of the Community budget administered by Jono Bacon's team helped ensure we could represent Ubuntu and its many flavors in the state capital.
US-Teams: What tools have you found most effective for your team?
Stephen Michael Kellat: Our mailing list and the IRC channel remain the most effective means of communication for our community. Our forum presence is not in good shape and we are working to transition such to Ubuntu Discourse as part of a test. Ubuntu Discourse has a lower friction level for use plus an automatic newsletter function which may work better in the long run.
US-Teams: Do you have any advice for other teams?
Stephen Michael Kellat: The LoCo Council equips, advises, and mentors. That Council does not do the heavy lifting of making communities work. That is up to the leaders of those communities themselves. When I was acting as emcee during UbuCon at Ohio Linux Fest I was not worried about what the LoCo Council would or would not do but knew that responsibility for a good show stopped with me as direct organizer.
Do not be afraid to reach out on loco-contacts laterally for support from colleagues and compatriots in other communities. The mailing list is pretty quiet. If you ask for help, people may yet answer. For example I sent off a copy of a python script for checking Code of Conduct signing status to a community leader in Europe who asked so they could see who had signed. I also sent our Ubuntu Member check script too. Support and efforts do not have to be top-down affairs.