Article contributed by Amber Graner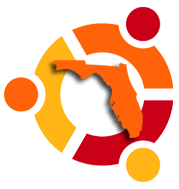 Ubuntu Florida Local Community Team kicks off the newest Interview Series: LoCos, Leaders, and Lessons Learned. In this interview the Florida LoCo Team lead and contact Chris Crisafulli talks about the tools the team uses, events they attend as well as help with, and what advice the Florida LoCo Team would give to other teams and community members and much much more!
US-Teams: Could you tell us a little about you and what your role in the LoCo Team is?
Chris Crisafulli: My name is Chris Crisafulli, I am the Team Contact and Lead for the Florida Local Community Team. I do my best to try and get people motivated, and informed on team events, and encourage other to contribute using their skills and talents.
US: When was the Ubuntu Florida LoCo team started? How long after it was started did it take to get approved?
CC: March 3, 2007 the Launchpad Team was created and I believe this was the beginning of our team. Chris Rhode was the original Team Contact/Lead. Approximately 6 months later, we were an approved LoCo team.
US: What tools do you use for your team? Mailing Lists, Forums, IRC, websites, Micro-blogging sites etc.
CC: Mailing List: ubuntu-us-fl <AT> lists.ubuntu.com
Team Forums: http://florida.ubuntuforums.org
Team Website: http://www.ubuntu-fl.org
Facebook: http://www.facebook.com/pages/Ubuntu-Florida/80811181917
Linked-in: http://www.linkedin.com/groupInvitation?groupID=753617&sharedKey=48C4D3307DFC
Identica: http://identi.ca/group/ubuntufl
Twitter: http://twitter.com/ubuntufl
Meetup: http://www.meetup.com/Tampa-Linux/, http://www.meetup.com/Spacecoast-Linux
irc: #ubuntu-us-fl on freenode
US: On the road to LoCo approval what were some of the challenges the team faced and how did the team overcome them?
CC: I had just joined the team after our initial approval in 2007. For our latest re-approval on March 16, 2010 the biggest challenge we faced was the time to prepare for the re-approval process. We had some other challenges in the fact that most of the active members live hours away from each other, I believe that we met those challenges though and worked as a team to get it accomplished.
US: What are the biggest challenges your team faces now and what strategies does the team use to over come them?
CC: Probably geographical logistics. We overcome those boundaries by trying to have some central events so that everyone can drive an equal distance. I have also tried to attend events in all areas that members have wanted to host bugjams, installfests, release parties, to help encourage them, several other members also do the same. I have been practically everywhere in the state except Ft. Myers, and Tallahassee (where our events have been held).
US: What types of activities does the LoCo Team participate in? Are there any events the LoCo team sponsors?
CC: We participate in the Global Jam's, Release Parties, Hug Day's (Bugs), Ubuntu Hours, Installfests, Linux S.I.G.'s (Special Interest Groups, reaching out to other pc users groups). We participated in ALF 2008 and 2009 in support of the Atlanta Team. Participated in last years Ubucon at ALF, and this year plan to host the Ubucon at ALF. In the future there has been discussion of hosting our own Ubucons, but nothing confirmed yet.
US: What are some of the projects your LoCo team has worked on? What are some of the upcoming projects the Ubuntu community can expect to see from the LoCo team throughout the next cycle?
CC: We support all Quinnco Events, more enhancements to LoCo Directory, Participation in User Days, and running the Ubucon at ALF 2010. You can also expect to see more work done in support of the classroom project and classbot, and Zietgeist. Qimo has been updated and is available now in Universe qimo-games, qimo-wallpaper, and qimo-session! So things are moving right along.
US: What are some of the ways in which the LoCo actively recruits new members? What resources have you created or do you use (ie posters, fliers, business cards, banners etc)
CC: We do have a team banner (thanks dantalizing) and put it out at a lot of the different events we participate in. We give presentations at other user groups, and have been a strong presence at the Florida Linux Show. We hand out Ubuntu CD's and help people when they are having troubles both virtually in IRC, and in real life if they prefer, usually at local libraries or similar locations.
US: What do you think is the best aspect of being part of a LoCo team is?
CC: When the team is together and in action! We work hard and play hard. We have accomplished a lot together, and it feels good to be a part of a Great LoCo, the Florida Team.
US: What suggestions would you offer for newly formed LoCo teams or those teams working toward approval right now?
CC: Administratively:
The first thing that I would do is let them know that they aren't alone, There are a bunch of resources to help them move along in the right direction towards becoming approved. https://wiki.ubuntu.com/LoCoCouncilAgenda/#Previous%20Meetings. if they were to visit this link it's a listing of all the previous approvals and re-approvals, this would allow them to view completed Approval applications. This will help identify what important info needs to be included, and also give some ideas for good structures and layouts.
U.S. Teams also have a LoCo Team Mentors, If a new team is looking for direction, U.S. Team Mentors can help by sharing their knowledge and experience to help a team get on track in no time.
The LoCo Council also will preview an application at the request of the team seeking approval. This too can be invaluable, getting the proper feedback early can really help the team identify the strengths and weaknesses of their approval application.
It's important to consider the prerequisites, in order to become an approved team. Your team has to establish that they are well rounded, and should be considered for approval without reservation. Establishing Ubuntu hours, doing presentations for other groups, Advocacy for Ubuntu, Open Source, and their teams; there are many ways to achieve all of this. Laying out past, present, and future events and plans are critical for the Approval wiki, include pictures whenever possible.
All of these things not only will help in the approval process, but will also help motivate other teams, it's important to remember that iron sharpens iron, so it's definitely important to share ideas.
US: What tips, tricks, tools, references etc would you suggest for the leadership of a LoCo team?
CC: The ubuntu community has some really great resources like: http://spreadubuntu.neomenlo.org/ On this site you will find everything from presentations and templates for presentations to flyers, banners, etc. You can download and upload resources here, Just make sure that you realise that some of the resources are released under creative commons, and have some requirements for re-distribution. When creating resources it's important to work in layers so others can also use the unique resources your team creates.
List Admin is an awesome tool in order to help you moderate your Mailing Lists: http://daniel.holba.ch/blog/?p=78
There are many really wonderful tools and resources, probably a lot that I have no idea even exist. I only discovered List Admin recently myself (even though it's been around for quite a while). I would suggest for more ideas, that the new potential team join #ubuntu-locoteams and ask around.
US: When you think of the Ubuntu Community and the spirit of Ubuntu how does the LoCo embody and share that spirit?
CC: LoCo teams that work with true synergy, demonstrate the ethos of Ubuntu, both in their deeds and actions. I believe that this is what sets us apart from a lot of other similar groups. In our LoCo Teams…. Developers, Systems Administrators, Beginners, and NTEU's all have a place within our LoCo's and should absolutely feel as though they belong to the collective whole, that combines to form the larger Ubuntu Community. I feel this is the case with practically every LoCo that I have dealt with, and this is what makes everything I do within our community worth it.
US: Is there anything else about the LoCo team, or suggestions for being an effective and successful LoCo team you would like to share that you haven't already?
CC: For Members be patient. Try to be positive and suggest ideas that are part of the solution, not part of the problem. If you see there are needs within your LoCo don't hesitate to step up and take on some of the necessary work in order to help refine your LoCo. It seems that often there is a core percent of the team that is extremely active, so if a position or role is brought up in a meeting by other members, be sensitive to the needs of the team, and help out if you can. Many hands lighten the load.
For Leaders: Be Patient, Rome wasn't built in a day! With that being said, things may start moving faster than you can handle. You should start identifying other leaders among your members, and develop them into leadership roles. If you have trust issues with delegating things, I encourage you to step outside of your comfort zone, and trust others (Believe me, no matter how good you are, you cannot do this alone). If you need help don't hesitate to ask, seek out other leaders and bounce ideas off of them before making rash decisions.
To All LoCo Members: Pace yourselves, this isn't a sprint. To avoid burn out, pacing yourself is extremely important. It isn't always going to be a pleasure when dealing with everyone at all of these events, but it should never become a burden. if you begin to notice yourself getting agitated easily in one role, see if there is a chance you can switch off for a while with another person, they may be feeling the same and haven't wanted to say anything.
Chris thank you so much for taking the time share a little about the Ubuntu Florida Local Community Team. Looking forward to seeing some more great incentives, ideas, and initiatives come from Ubuntu-Florida!